admin | February 5th, 2016 - 5:52 pm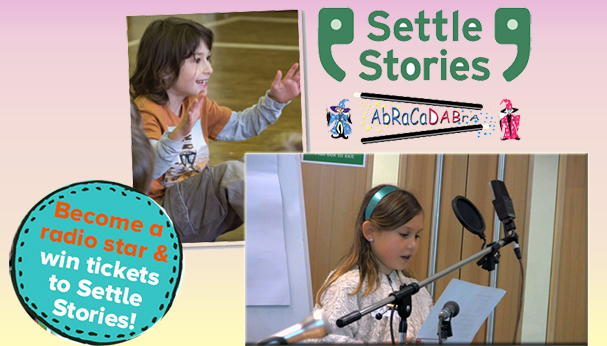 If there's one thing Abracadabra cannot resist, it's an excuse to savour some fabulous fiction, especially when you have the luxury of a master Story Teller. Do you love a good read? Yes? How about being read to? Do your parents, teachers or friends ever read out loud?  You must surely have heard some of our exciting tales, whether you have read along us,or just closed your eyes and listened.  If so, do you have a favourite story or reader?  Think you could tell a tale as well…perhaps even better?
How about acting?  Do you enjoy playing characters, settings scenes, creating drama by reading quickly and slowly, loudly or softly, thinking up voices for Kings, Queens and Princes.  Shouting like that scary Giant? Whispering a Faerie's spell?  Giving lions pigs and Puppets the power of speech.  Imagining how an owl might talk to a cat, or a hare might address a dormouse? Using sound effects to paint wind, rain, doors or footsteps?
Your answers don't matter because it can't be anything but inspiring to try and now, you have the chance do just that…and win a fantastic prize!  "Storytime" has joined forces with "Settle Stories" to create an exclusive competition inviting all aspiring and talented broadcasters to select a story from their sensational magazine, record and upload it it to Settle's" audio bloom channel and become one of two deserving winners to hear their performance on Abracadabra Radio as well as receive a pair of tickets to the Settle Stories Festival held between the 1st and 3rd of April, which three runners up will also have the pleasure of attending.
Submitting a story couldn't be easier, simply visit Settle Stories website and follow the link to Audiobloom where your PC or mobile phone can be used to record a stream directly to the site (flash support required), or upload a sound file stored on your device. Remember to speak clearly, not too close to the microphone and don't be afraid to make mistakes, practice will make you a star.